About Us.

QuantMD, LLC is a Pittsburgh based healthcare diagnostics company with a global outreach servicing cutting-edge proprietary Healthcare Enhancement through Robust Algorithmic Diagnosis (HERALD™) of medical images, for early and non-invasive cardiovascular disease diagnostics, surgical planning and interventional guidance. We service subscription based enhanced diagnostic value over a geographically unlimited territory using a cloud-enabled platform enabling an Expertise Amplification StrategY through Remote NEtworked Workflow: EASY-RENEW™.

Our work is best represented by our scientific journal publications. Follow

QuantMD's work and studies driven on QuantMD technology on

Google Scholar

.
Request a Demo our software products from our software Brewhouse page!
---
| | |
| --- | --- |
| Physics-driven insights | Giving birth to quantitative insights from medical images, at the confluence of physics and informatics... |
Guiding Interventions

Affordable image guided surgery facilitated using magnetic field guidance:

Peer-reviewed publications based on QuantMD Surgery Explorer:

[1] Ludwig DR, Menon PG, Schwartzman D. (2015).

Nuclear image-guided left ventricular pacing lead navigation feasibility of a new technique

. J Interv Card Electrophysiol. 2015 Aug 30. PubMed PMID: 26319647.

[2] Ludwig, D. R., Menon, P. G., & Schwartzman, D. (2015).

CT-Electromagnetic Three-Dimensional Tracking for Renal Endovascular Sympathetic Ablation Catheter Positioning in an Animal Model. Journal of Vascular and Interventional Radiology

,

26

(5), 741-745.

[3] Ludwig, D. R., Menon, P. G., Fill, B., Gartner, M., & Schwartzman, D. (2015).

A Novel Toolkit to Improve Percutaneous Subxiphoid Needle Access to the Healthy Pericardial Sac.

Journal of cardiovascular electrophysiology, 26(5), 576-580.
Powered by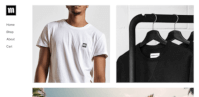 Create your own unique website with customizable templates.