QuantMD Omega FluoroView
SKU:
QuantMD Omega FluoroView is a robust image rendering and image processing suite which facilitates live rendering of fluorocopy images acquired from Omega Medical Imaging Fluoroscopy systems in combination with pre-operatively acquired DICOM medical images (i.e. CT, MRI, Ultrasound, etc.). Omega FluoroView presents a one-of-its-kind rendering environment wherein fluoroscopic image acquisitions are rendered in the three-dimensional context in which they are acquired, so that they can be seamlessly vignetted with pre-operative medical images or segmentations presenting surgical targets, therefore facilitating reduced fluoroscopy exposure and more precise imaging-informed surgical targets.
Powered by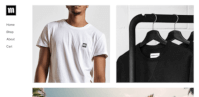 Create your own unique website with customizable templates.